Website editor's note:  The following is a message fro Ty Bollinger who is one of the producers of The Truth About Vaccines, a docu-series that bring you BOTH Sides of the vaccination debate.  Please share this post with friends who may be interested to learn more about this issue especially if they are planning a family or already have children. 
Please click at the link below to sign up for access for this special docu-series: https://go.thetruthaboutvaccines.com/
I wanted to let you know we have a special encore presentation of "The Truth About Vaccines" starting tomorrow night.
If you missed an episode or two when we first put out this series back in April, this is your chance to go back and re-watch your favorite episodes.
You're gonna be amazed at what you'll learn.
Here's the broadcasting schedule. (You may want to print out and save this email.)
All episodes open at 9:00pm Eastern (US time) on the date listed below and will be available for 24 hours. After that, the next episode will be automatically loaded for you to watch.
1.August 17 – Episode 1: The History of Vaccines, Smallpox, Vaccine Safety & the Current CDC Schedule
2.August 18 – Episode 2: What's in a Vaccine? Are Vaccines Effective? … and … What About Polio?
3.August 19 – Episode 3: An Analysis of the MMR & DTaP Vaccines & Vaccinating for the Greater Good
4.August 20 – Episode 4: Examining Influenza, the HIB and Pneumococcal Vaccines & Herd Immunity
5.August 21 – Episode 5: Considering the HPV and Hepatitis B Vaccines, SIDS & Shaken Baby Syndrome
6.August 22 – Episode 6: A Closer Look at the CDC, Chicken-Pox and Rotavirus Vaccines & Retroviruses
7.August 23 – Episode 7: Natural Immunization, Homeoprophylaxis & Fundamental Freedom of Choice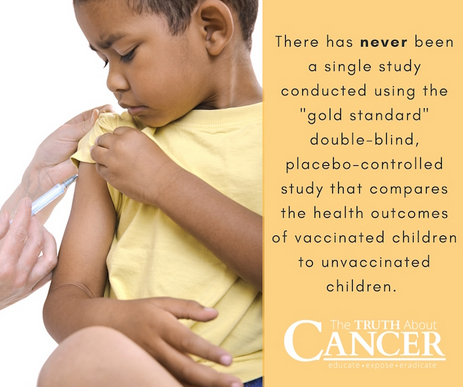 I'll send you a reminder before each episode with your private link to watch. We start tomorrow at 9pm Eastern.
Very exciting! Talk to you soon,
Ty Bollinger
P.S – Please forward this email to friends/family who you know need this information. They can register to watch it free here:
About The NZ Journal of Natural Medicine:
The NZ Journal of Natural Medicine is a quarterly magazine that covers a wide range of topics of interest to people who are interested in enjoying good health, including treatment and prevention options for many different conditions, and information about nutrition, potentially harmful chemicals and unnecessary exposure to ionising and electromagnetic radiation.
Our current issue and back issues (and free samples from each of these issues) may be found at our online shop which you can access by clicking HERE.
Our Facebook page where we share news and information about up-coming events is HERE.
If you do not already follow our Facebook page, doing so will help you learn about events (both online events and events taking place around NZ) that may be of interest to you.