Overview article:
The overview article at the link below provides information on clinical trials of treatments for COVID-19, reports on promising treatments for COVID-19 also includes and how to find the latest information from the NZ Ministry of Health and the NZ government's special COVID-19 information website.
Chloroquine and Hydroxychloroquine as potential treatments for COVID-19:
Is vitamin D deficiency the reason why more people with darker skin are dying from COVID-19?
COVID-19 and coronavirus information available in Chinese:
Editor's pick: Best video series on the novel corona virus
A group of doctors sharing a positive message (about Covid-19) with the world
Kiwi Ingenuity versus COVID-19:
If you enjoyed this article … you may enjoy The NZ Journal of Natural Medicine…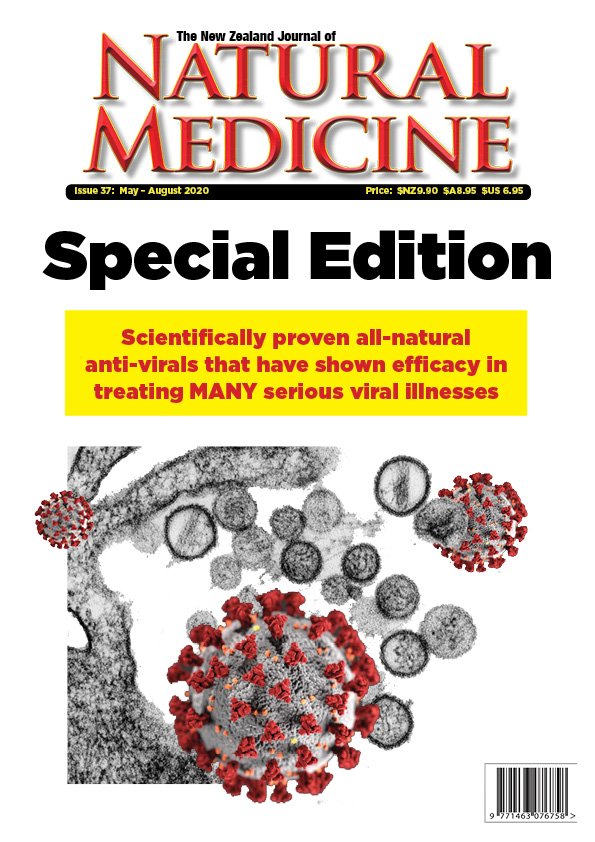 About The NZ Journal of Natural Medicine:
The NZ Journal of Natural Medicine is a quarterly magazine that covers a wide range of topics of interest to people who are interested in enjoying good health, including treatment and prevention options for many different conditions. The Journal also includes information about nutrition (including organic food), potentially harmful chemicals and unnecessary exposure to ionising and non ionising electromagnetic radiation.
Our current issue and back issues (and free samples from each of these issues) may be found at our online shop which you can access by clicking HERE.
A free sample of articles from our May-August 2020 issue may be accessed via the following link: https://naturalmedicine.net.nz/product/the-new-zealand-journal-of-natural-medicine-issue-37-ebook-free-sample/
Our Facebook page where we share news and information about up-coming events is HERE.
If you do not already follow our Facebook page, doing so will help you learn about events (both online events and events taking place around NZ) that may be of interest to you.