The good people who have produced the informative docu-series The Truth About Cancer are due to launch a new docu-series The Truth About Vaccines
The Truth About Vaccines  promises to bring both sides of the vaccination issue and will begin on April 12 (it is US-based so will begin some time on April 13 in NZ) and will continue until April 19 (or April 20 in NZ). It will feature interviews with sixty experts on vaccination.
The Truth About Vaccines will be FREE over that period, so, if you or someone you know have children, or are pregnant or planning to start a family, signing up to this free docu-series is a great way to get informed about the vacciation issue.
Please share this link to help people learn about this free event.  Thank you.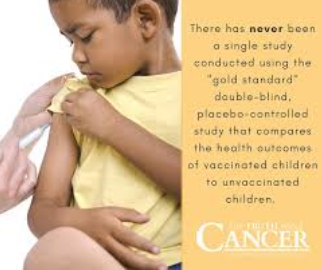 About The NZ Journal of Natural Medicine:
The NZ Journal of Natural Medicine is a quarterly magazine that covers a wide range of topics of interest to parents including vaccination, nutrition and protection of children from potentially harmful chemicals and unnecessary exposure to electromagnetic radiation.  If you are interested in children's health and development, you may find the articles at this link https://naturalmedicine.net.nz/category/childrens-health-and-development/ to be of interest.
Our current issue and back issues (and free samples from each of these issues) may be found at our online shop which you can access by clicking HERE.