The Glen Eden health food shop Organics Out West is fundraising to turn the building that houses their shop into a work of art that celebrates that natural world.
This is a crowdfunding campaign and lunch with the editors of The NZ Journal of Natural Medicine (Jonathan Eisen and Katherine Smith) is one of the rewards that is available in exchange for a donation.
(It is quite a substantial donation so we will do our best to be scintillating and provide great value for money! We are donating our time to support this project.)
Organics Out West has soups and salads, delicious smoothies and organic coffee so the winner will enjoy a delicious lunch as well as good company.
if you would like to support the crowd funding campaign to make the business district of Glen Eden more beautiful (the work will be done by a local artist) please click HERE to be directed to the crowd funding page.
There are many other rewards available for people who would like to make smaller donations to this project.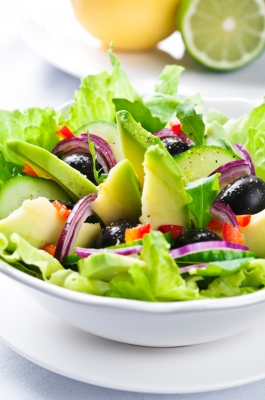 NB:  The salad pictured with this post is not necessarily the type of salad that will be available on the day!  The photo is courtesy of www.freedigitalphotos.net

About The NZ Journal of Natural Medicine:
The NZ Journal of Natural Medicine is a quarterly magazine that covers a wide range of topics of interest to people who are interested in enjoying good health, including treatment and prevention options for many different conditions. The Journal also includes information about nutrition, potentially harmful chemicals and unnecessary exposure to ionising and non ionising electromagnetic radiation.
Our current issue and back issues (and free samples from each of these issues) may be found at our online shop which you can access by clicking HERE.
Our Facebook page where we share news and information about up-coming events is HERE.
If you do not already follow our Facebook page, doing so will help you learn about events (both online events and events taking place around NZ) that may be of interest to you.