Please help save Waiheke Island's little blue penguins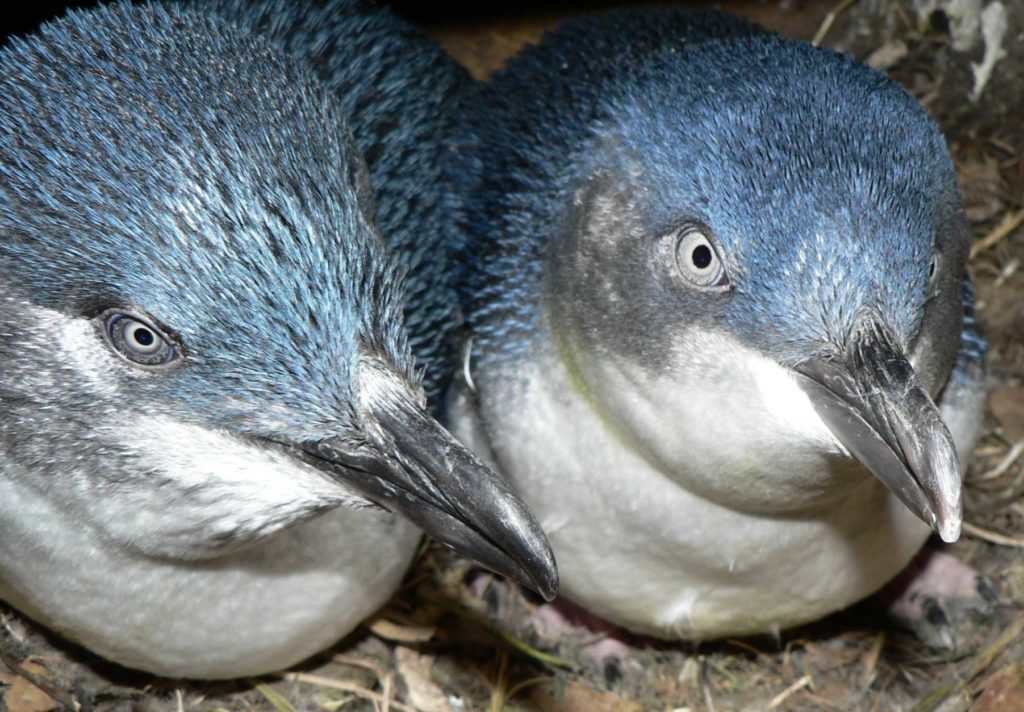 Website Editor's Note:  The article below is a bit of a departure from the usual human health related articles on this website  but friends on Waiheke Island who have been working very hard on behalf of their community and Waiheke's precious blue penguins have alerted me to this issue.
Also, as you can read below, what happens on Waiheke Island will have national significance, so whatever you may be able to do to help this article go viral and support the Waiheke Island community's goal of protecting their little blue penguins (a bird that is considered to be "at risk/threatened" and "in decline") would be most appreciated.
Please Help Save Waiheke Island's Little Blue Penguins
Waiheke Island's Little Blue Penguins are at risk from a marina for 186 boats, complete with a floating car park for 72 cars, a plaza and two large two storey buildings.  The plan allows for sewage tanks to embedded into the sea floor.
This development is proposed to be built in which is currently a pristine bay on Waiheke's southern coast.
The plan to build the marina is opposed by a local community group called Save Kennedy Point (SKP) which has been working hard to raise funds for a challenge in the Environment Court, recently holding a fundraising picnic concert. (You can see coverage of this event on stuff.co.nz by clicking HERE.)
A spokesman for SKP, Thomas Greve, told me:
"The Waiheke Branch of Royal Forest and Bird is really worried about the possibility of having these little birds swim through oily water, laced with anti-foulants, sewage, detergents and vehicle run-off.
"At low tide, the penguins will have to navigate down a 100+ meter long, 2-3 meter wide passage of water to get to their nests, or "duck-dive" under 186+ boats that were previously not there.
"This council-approved marina proposal, which SKP is appealing in the Environment Court, also houses New Zealand's first 100% floating car park with 72+ cars, turning area and taxi/delivery area, a "plaza" and two 2-storey buildings (each with a foot-print equal to three average sized homes). The break waters have a combined length of almost half a kilometre.
"If this development is allowed to proceed on one of the Hauraki Gulf's beautiful islands, no tranquil bay in New Zealand is safe from a developer who wants to convert public commons into millions of dollars. Nelson, Golden Bay, Great Barrier and many other stunning places will be at risk, with a precedent set by the Auckland Council and the RMA."
SKP is seeking donations for the Environment Court Challenge.
If you would like to help, details for making a donation via PayPal, internet banking, by cheque or with your credit card may be found at the SKP website  at this link: http://www.skp.org.nz/index.php/contact?id=23
100% of all donations go directly towards the direct costs of taking this into the Environment Court, which starts this Monday (26 February 2018). SKP Incorporated is a non-profit group established to care for, protect, preserve and restore the environment of Kennedy Point and the wider Putiki Bay, on Waiheke Island.
Thank you in advance for any donation that you may be able to give and/or for helping to share this link via your email list or via Facebooko to help other people learn about this issue and support it in whatever way they can.
About The NZ Journal of Natural Medicine:
The NZ Journal of Natural Medicine is a quarterly magazine that covers a wide range of topics of interest to people who are interested in enjoying good health, including treatment and prevention options for many different conditions.  The Journal also includes information about nutrition and also has a focus on environmental health such as how to reduce exposure to potentially harmful chemicals and unnecessary exposure to ionising and non ionising electromagnetic radiation.
Our current issue and back issues (and free samples from each of these issues) may be found at our online shop which you can access by clicking HERE.
Our Facebook page where we share news and information about up-coming events is HERE.
If you do not already follow our Facebook page, doing so will help you learn about events (both online events and events taking place around NZ) that may be of interest to you.