Just a note that we have moved. Our new PO Box address is PO Box 243 Dargaville 0340. Please do not worry if you have recently posted a subscription renewal to our previous PO Box as a redirection is in place.
(If you have a Visa, Mastercard or PayPal account the best way to renew your subscription is via our online shop: https://naturalmedicine.net.nz/shop/ )
Special note to our readers: We have a new phone number which is included in issue 43 that is coming out soon. We have a redirect in place so that if you call the phone number that is in any of the issues printed so far in 2021 (issues 42, 41 and 40) or issues published in 2020, or 2019) this number will ring through to our new number. (Of course you may also email us via our contact form.)
If you have not already read this Special Issue of The NZ Journal of Natural Medicine…you may wish to check it out…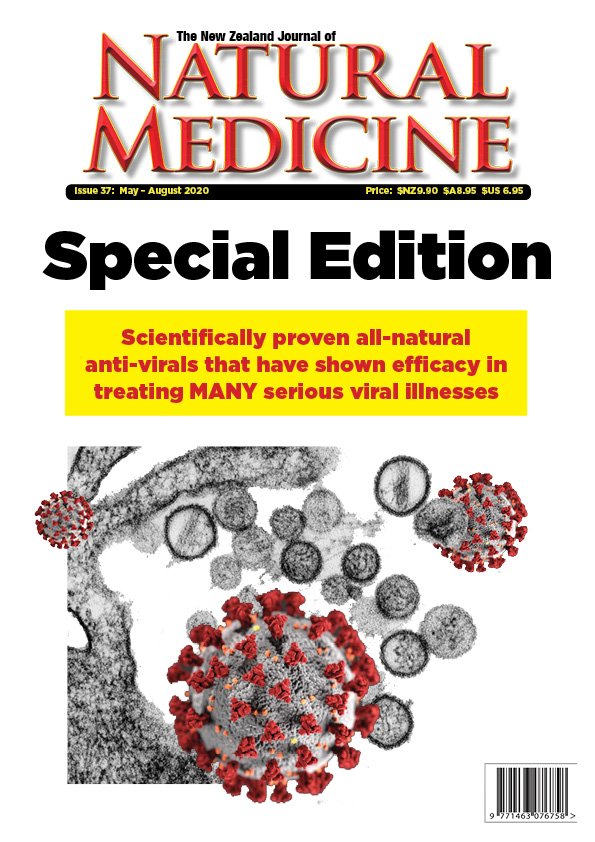 About The NZ Journal of Natural Medicine:
The NZ Journal of Natural Medicine is a quarterly magazine that covers a wide range of topics of interest to people who are interested in enjoying good health, including treatment and prevention options for many different conditions. The Journal also includes information about nutrition (including organic food), potentially harmful chemicals and unnecessary exposure to ionising and non ionising electromagnetic radiation.
Our current issue and back issues (and free samples from each of these issues) may be found at our online shop which you can access by clicking HERE.
Like what you see?
A free sample of articles from our May-August 2020 issue may be accessed via this link: https://naturalmedicine.net.nz/product/the-new-zealand-journal-of-natural-medicine-issue-37-ebook-free-sample/
Our Facebook page where we share news and information about up-coming events is HERE.
If you do not already follow our Facebook page, doing so will help you learn about health-related news and events (both online events and events taking place around NZ) that may be of interest to you.